By EKAR FURNITURE |
17
July 2023 |
0
Comments
Revamping Dining Experiences: The Impact of EKAR Furniture's Exquisite Dining Sets on Home Aesthetic
Revamping Dining Experiences: The Impact of EKAR Furniture's Exquisite Dining Sets on Home Aesthetics
Home is where memories are made, and a significant part of that process often takes place around the dining table. Whether it's for a regular meal or an important celebration, the dining area holds a special place in our homes. Understanding this sentiment, EKAR Furniture takes pride in crafting dining sets that are more than just furniture – they are pieces that inspire conversations and create unforgettable moments.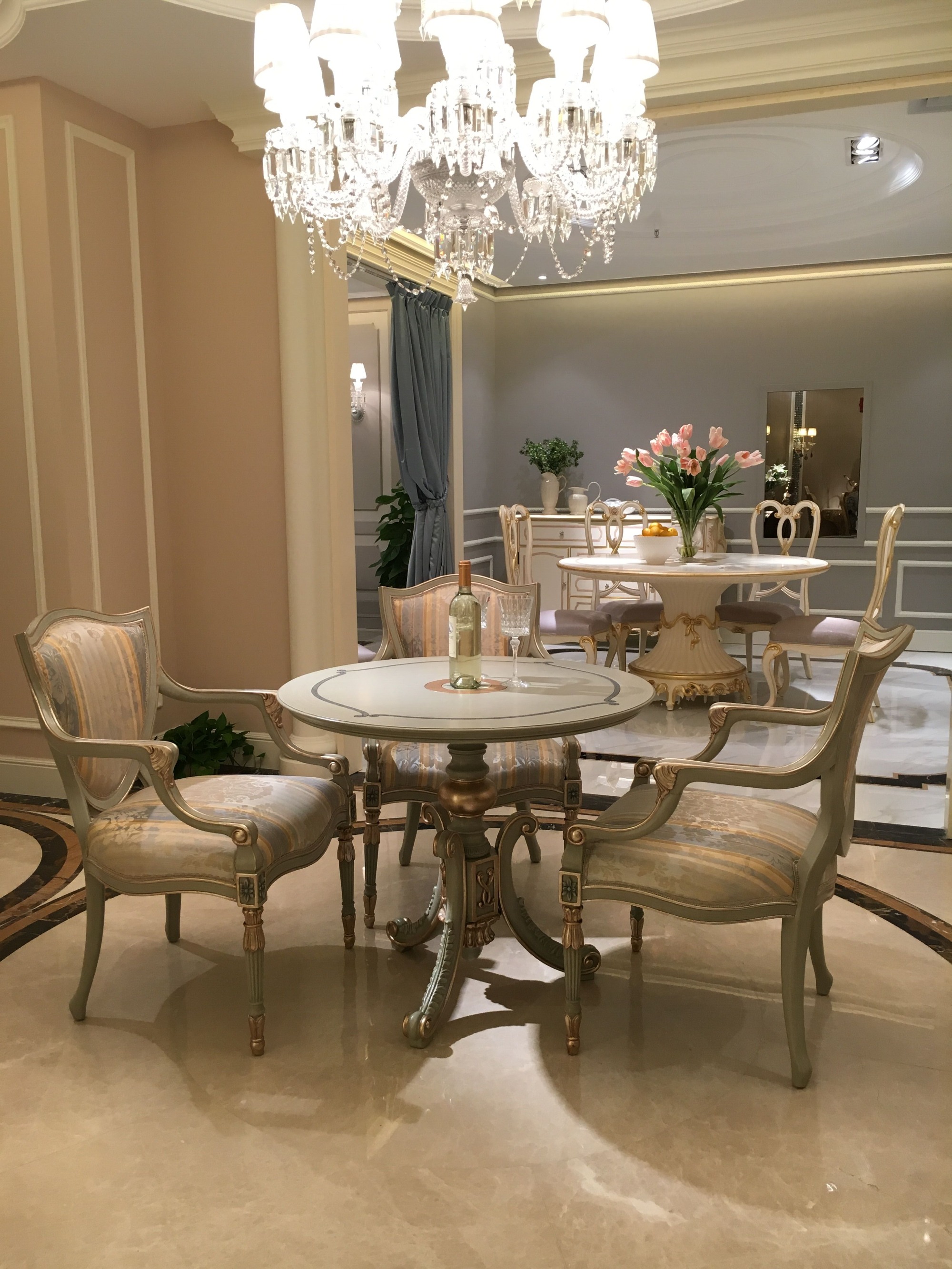 EKAR's dining sets are masterpieces of craftsmanship, made from top-quality materials and designed to harmonize with various interior styles. From vintage to modern, each piece embodies elegance and sophistication, making them the perfect centerpieces for any dining room.
We've had the privilege to transform many dining areas with our uniquely designed dining sets. Here are a few of our client stories, showcasing the transformative power of EKAR's dining sets.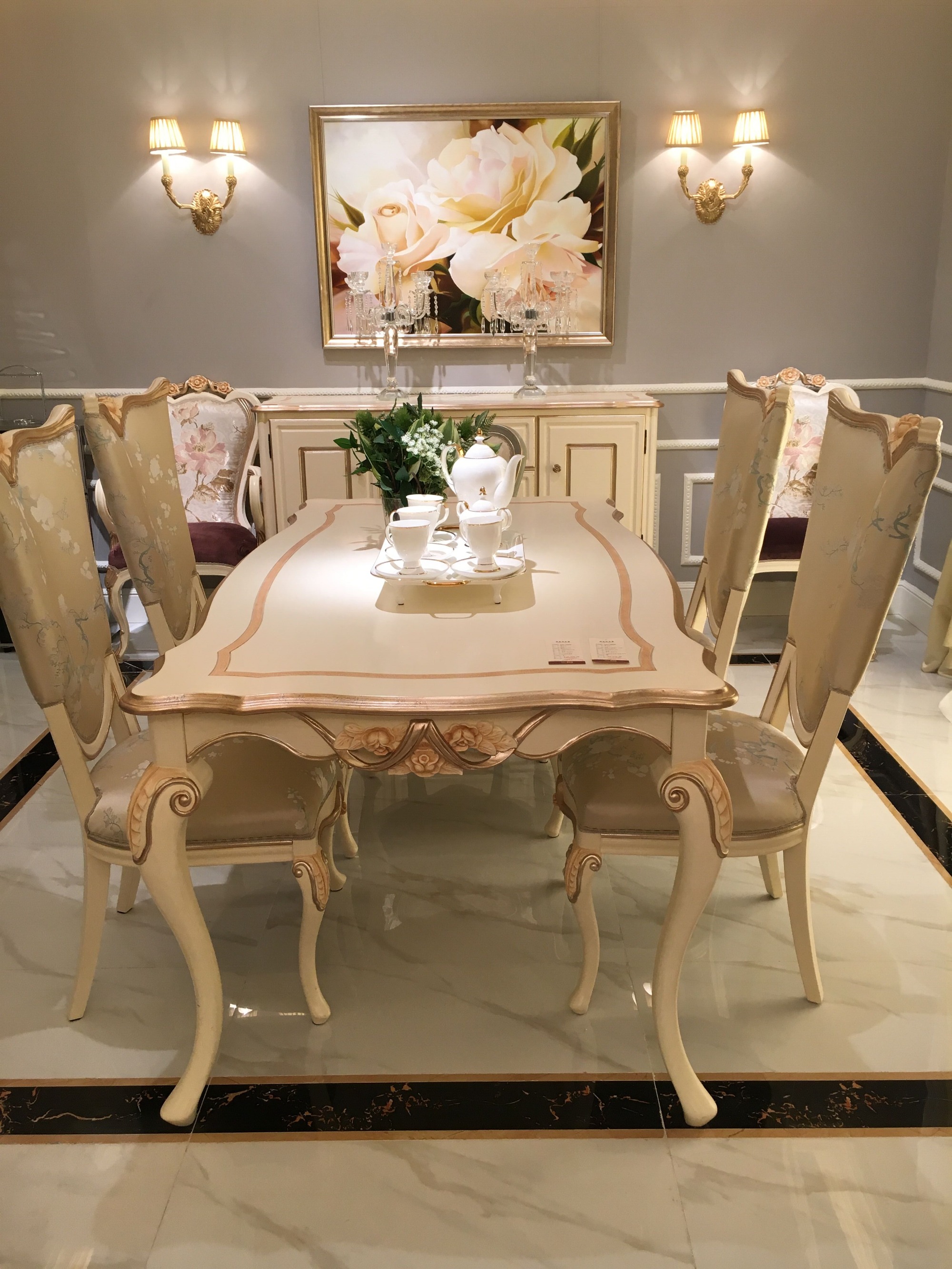 The Martins' Vintage Glamour:
When the Martins approached us, they were looking for a dining set that could reflect their love for classic aesthetics. We suggested our Classic Italian Dining Room Furniture set, which perfectly complemented their vintage-themed interior. The dining set, with its intricate woodwork and luxurious finish, transformed their dining space into an area reminiscent of a vintage European café.
The Lee Family's Contemporary Setting: The Lee family sought to blend modern and traditional elements within their home. Our Modern Solid Wood Dining Table set was the perfect fit. The family was thrilled with the transformation. The dining set's sleek lines, combined with the warmth of solid wood, gave their dining room a cozy yet contemporary feel.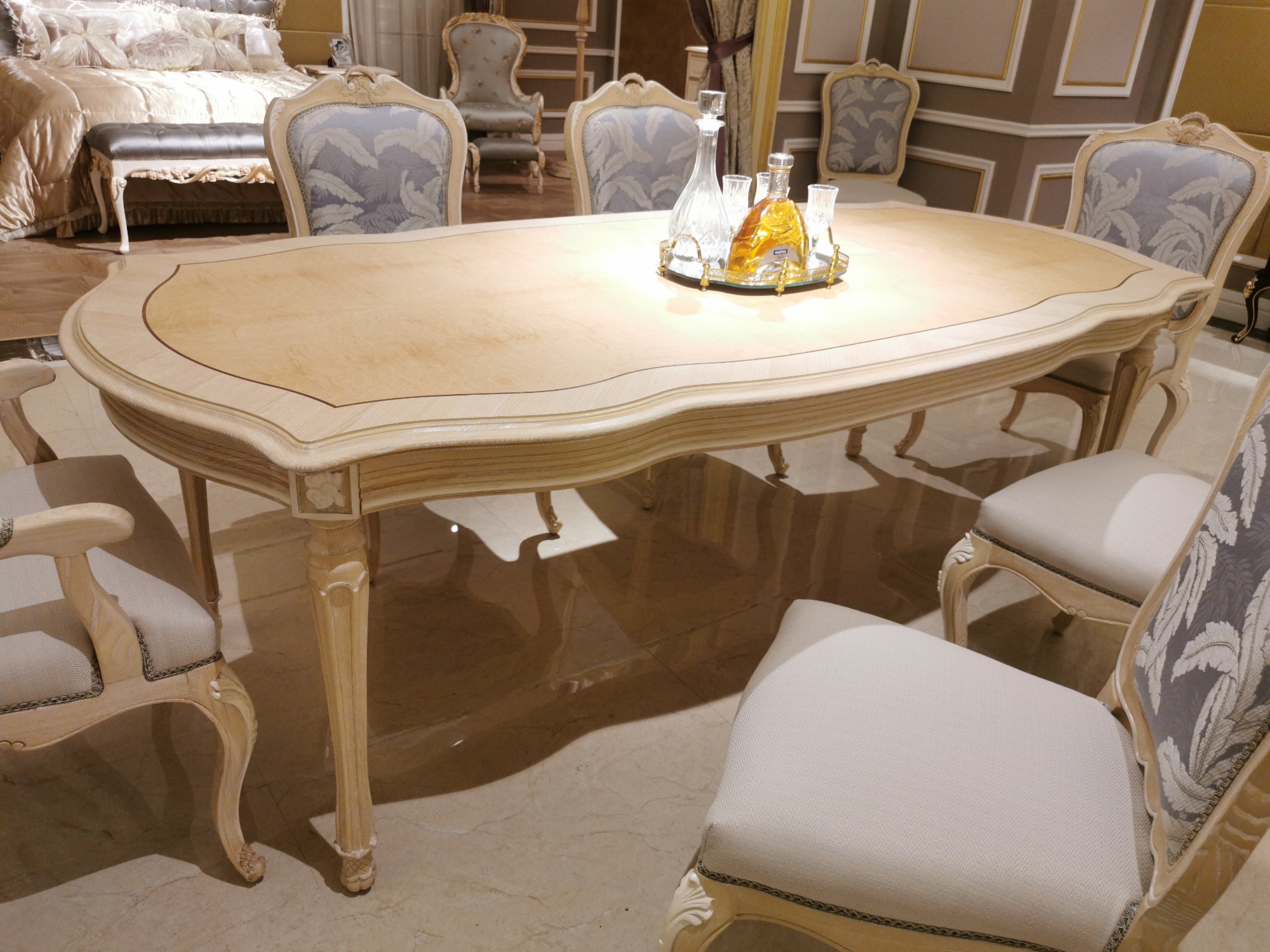 Alex's Minimalist Apartment: Living in a city apartment, Alex needed a dining set that was stylish yet compact. Our Modern Simple Dining Room Furniture set fit his needs perfectly. Its minimalist design and smart size turned Alex's small dining area into a stylish spot for hosting dinner parties.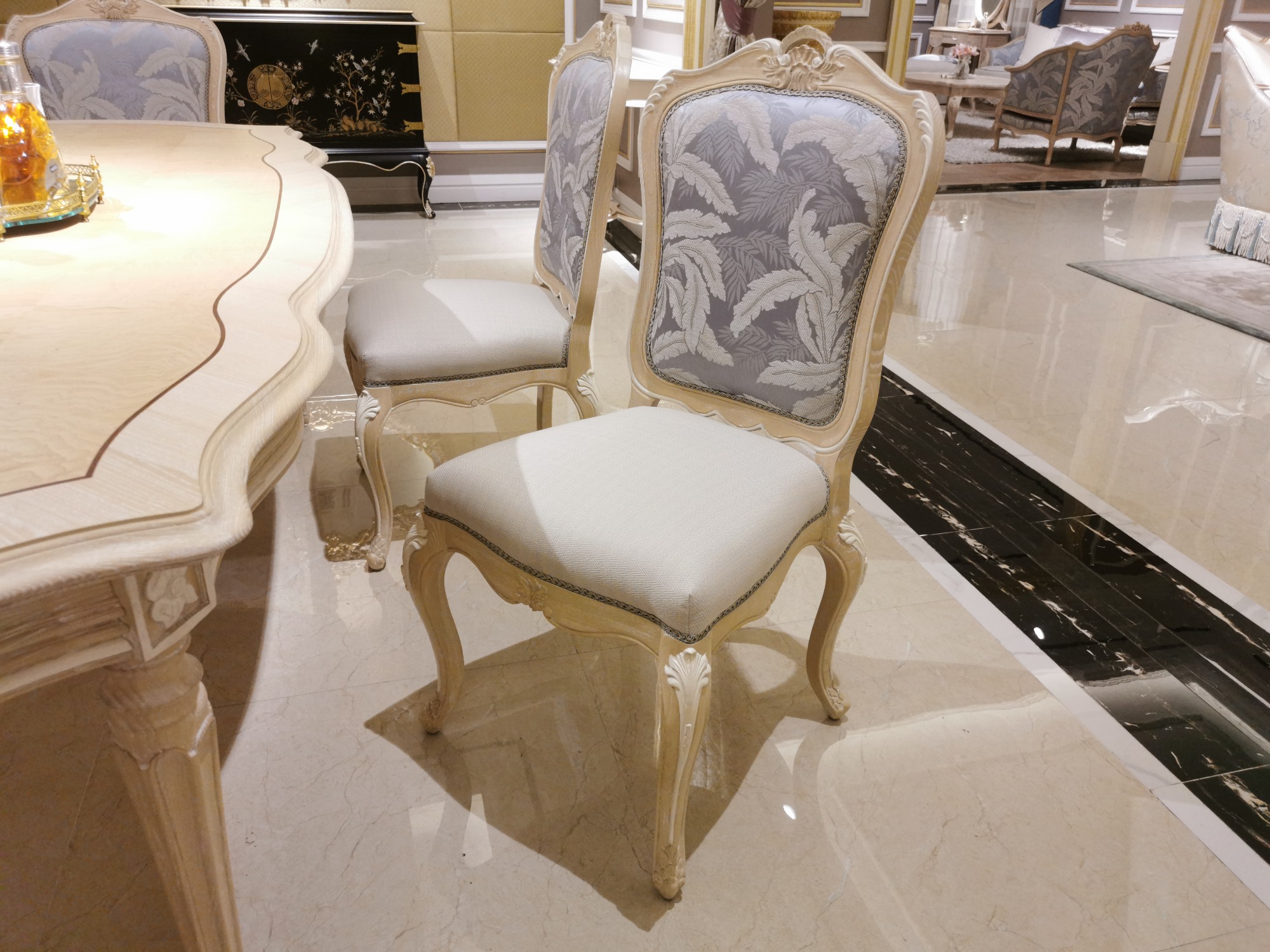 These transformations underline EKAR Furniture's commitment to offering a unique dining experience through our classic and modern collections. Our dining sets are designed to inspire togetherness and infuse warmth into every meal shared around them.
Every home has a story to tell, and every EKAR dining set has the potential to be a part of that narrative. Whether you prefer the classic charm or modern elegance, our versatile collection promises a dining set that will not just transform your dining area, but also become an essential part of your family's daily life.
Choose EKAR Furniture for your dining area transformation today, and let's create beautiful memories together, one meal at a time.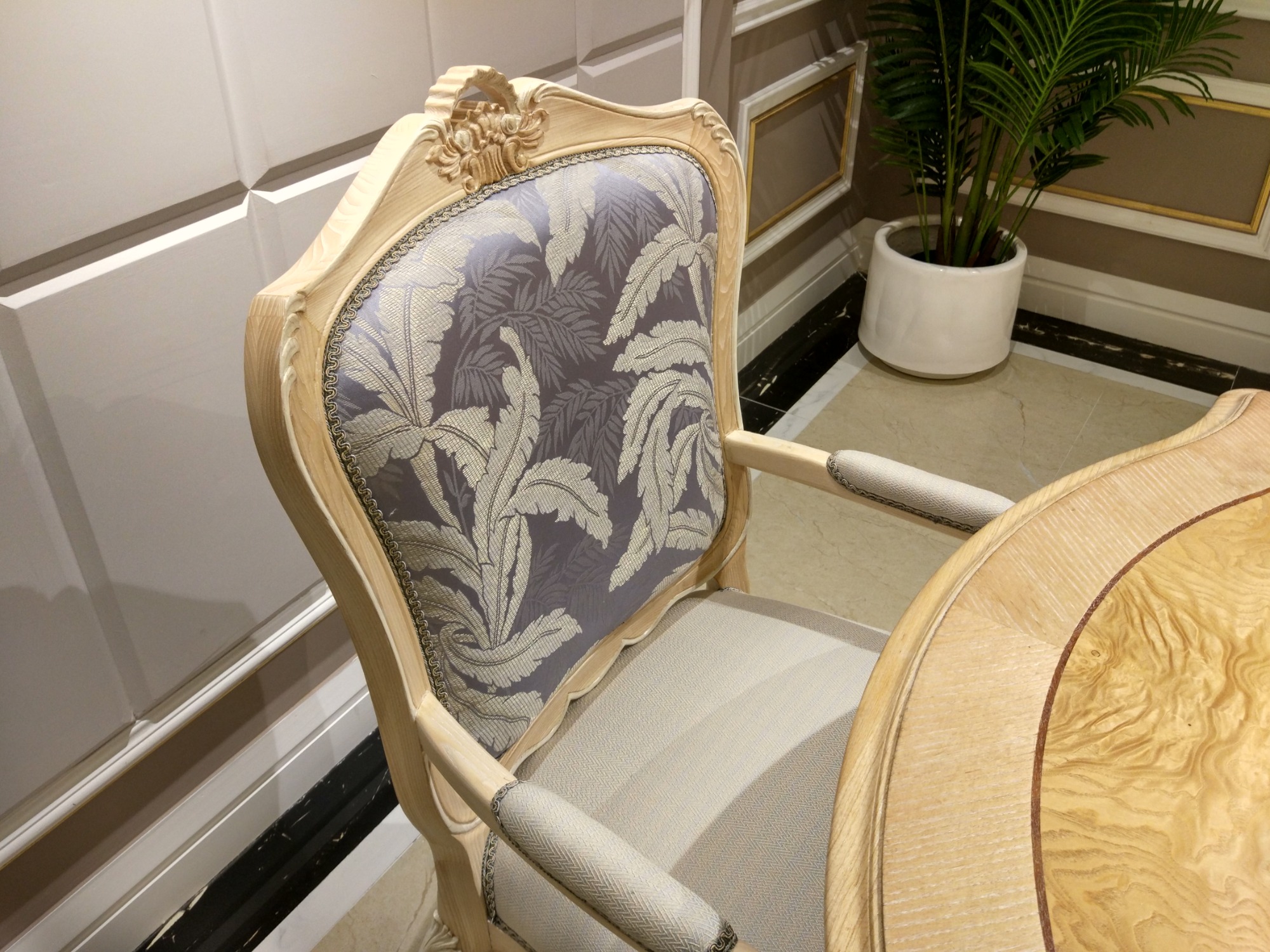 Choose EKAR Furniture for your dining area transformation today, and let's create beautiful memories together, one meal at a time.
Leave a Reply
Your email address will not be published.Required fields are marked. *