By EKAR |
06
January 2023 |
0
Comments
Find your ideal furniture ?
Find your ideal furniture ?

Light luxury is not only a design concept, but also an attitude towards life. It has luxurious connotations but is unassuming. It is most popular among designers nowadays !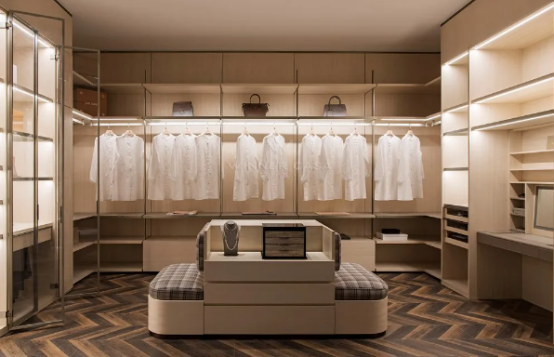 A big and beautiful dressing room must be every girl's dream. The wardrobe door one door to the top. The minimalist, light and luxurious feeling is expressed vividly. The glass door panels are transparent and light, and the atmosphere is soft and rich under the light.
The overall design style is simple and elegant, the combination of cabinets is beautiful, and of course we can customized based on your idea , the practicality and aesthetics are very strong !
If your house big enough , a dressing room is necessary , we can design and make according to your thoughts and requests, just send us the layout photos and budget !
Ekar Furniture is committed to the design of the details, using noble and dynamic metal to fully interpret the luxury modern style
As the name suggests, it is inspired by ultrasound, with light and flowing line design, which turns into a bedside soft bag with flexible pattern cutting, full of sense of design
The luxurious and comfortable bedroom space highlights the unique aesthetics of the owner, and the large bed screen gives a full sense of security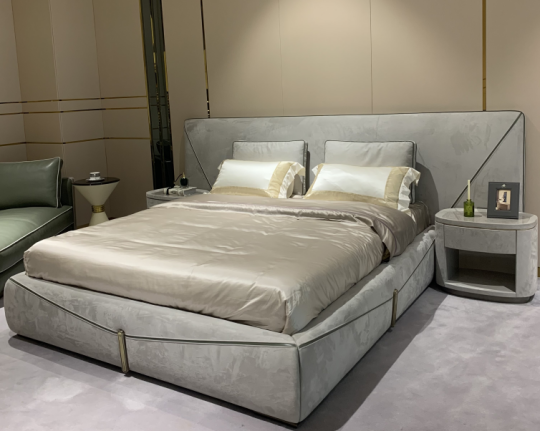 The bedroom is spliced with light and metal to create a sense of light luxury. The blue-gray nubuck fabric and stainless steel contrast and collide to produce delicate and changing textures. The low-key and light luxury convey every corner inadvertently, fully expressing the interest of life. The decoration contrasts with each other, creating a very strong sense of line !
Ekar's products all show the ultimate pursuit of function and beauty. While satisfying comfort and functionality, they are modern, stylish, elegant and simple. No matter where they are placed, they can instantly enhance the atmosphere !
For more designs, welcome to contact with our team !
Leave a Reply
Your email address will not be published.Required fields are marked. *