By Ekar Furniture |
13
January 2021 |
0
Comments
Spanish royal style sofa set
What we have here is a Spanish royal style sofa set.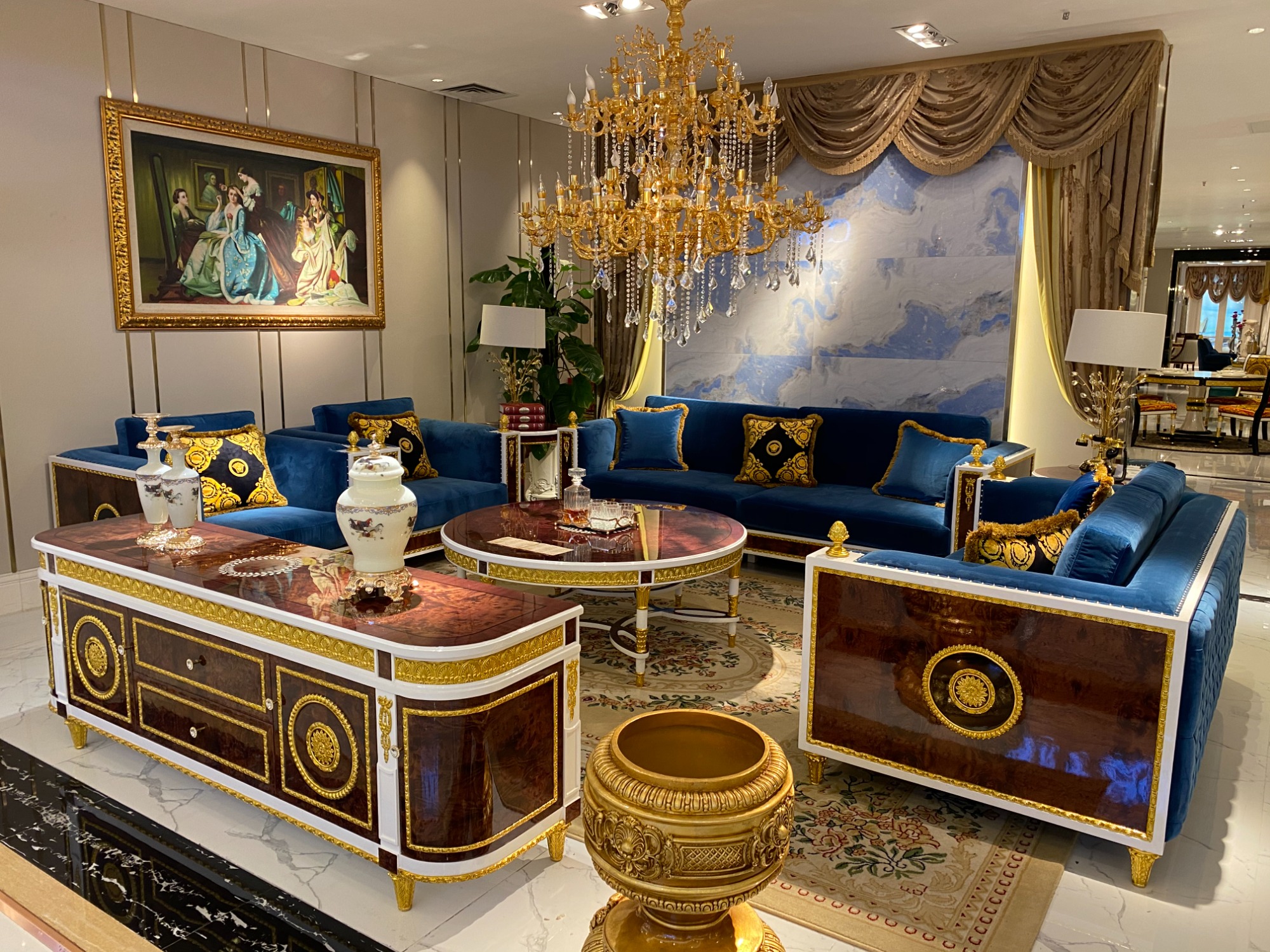 Upholstered with high-end blue velvet on solid wood frames, it is a trending design combining multiple delicate hand-carved golden-embroidered figures decoration with brown & white glossy body coating and natural burl color veneers. The regular shape outline with the popular blue-colored softness creates a noble and meanwhile fashionable temperament for its master.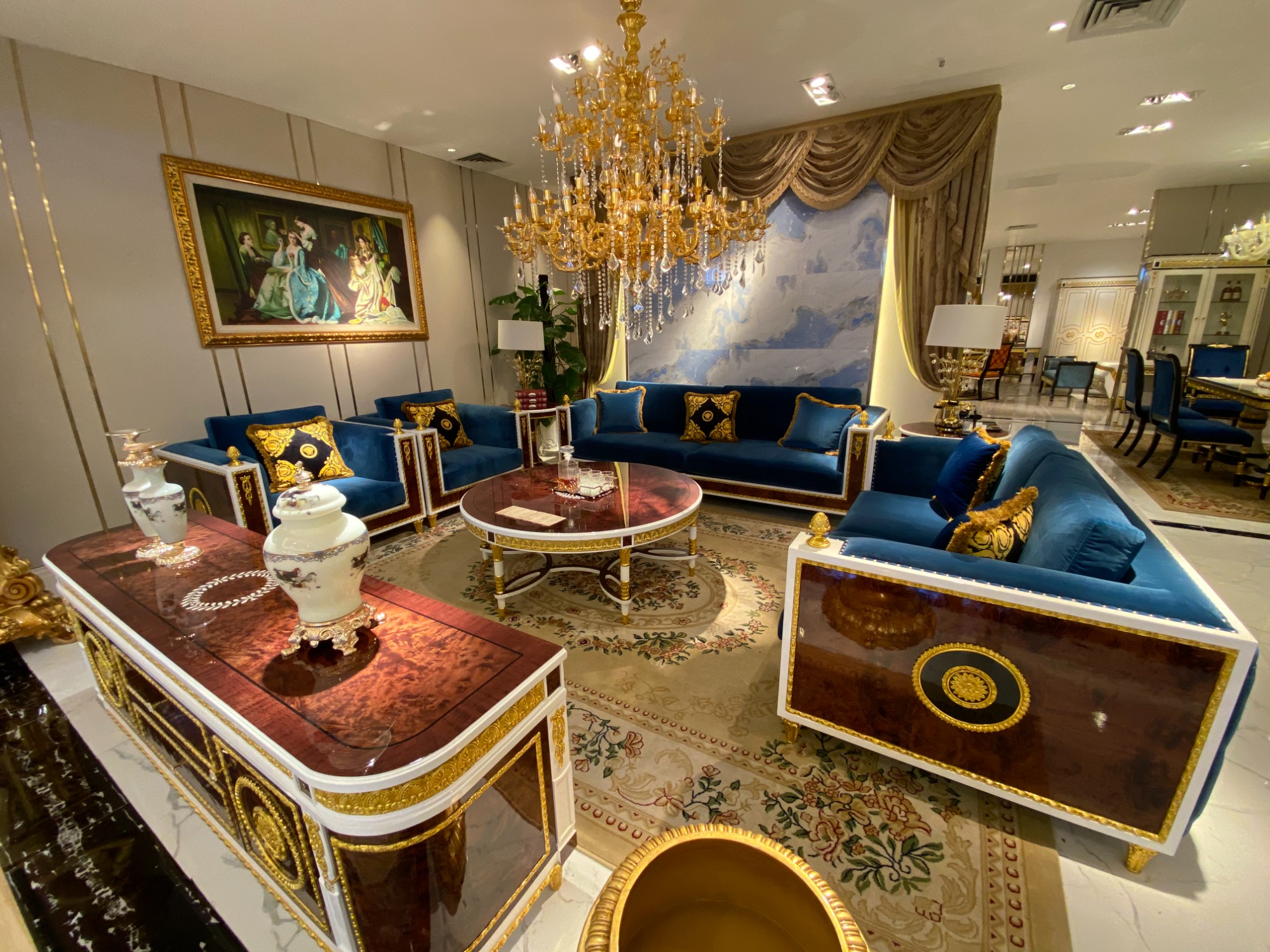 Available to order in alternative fabric or leather, customer-provided fabric or finishes.
Full set includes 7 seaters with a center table, two round side tables and a TV stand.
Do not hesitate to call us if you have a request!
Leave a Reply
Your email address will not be published.Required fields are marked. *